Transformation and disruption is the new normal, and rapid innovation is forcing a fundamental change in how Energy and Utility companies operate. At Capgemini, we partner with our industry-leading clients to enable successful business transformations, help them build deeper customer relationships, reimagine enterprise technology and, create new profitable revenue streams.
Get the Future You Want | www.capgemini.com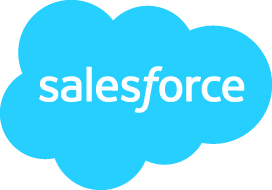 Salesforce is the #1 CRM, bringing companies closer to their customers in the digital age. Salesforce enables Energy & Utilities companies of every size to take advantage of powerful technologies—cloud, mobile, social, voice and artificial intelligence—to create a 360° view of their customers.
For information, please visit https://sfdc.co/utilities